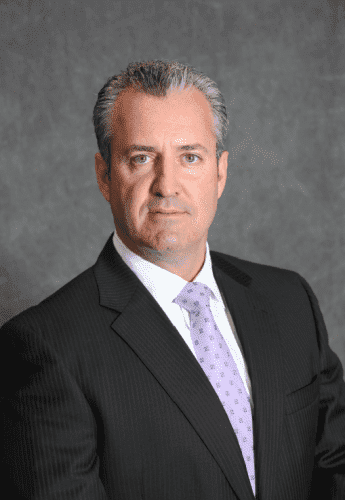 St. Charles County Criminal Defense Lawyer
Born: Covington, Kentucky, May 19, 1967
Attorney "Pat" Coyne has been a licensed member of the Missouri Bar since 1994. He has served as the Judge of the municipality of Old Monroe, Missouri from 1997-2018 and is currently the Municipal Judge in the City of Moscow Mills and Hawk Point.
Pat has been a Board of Director for the St. Charles County and O'Fallon, Missouri Chamber of Commerce. He was a planning and zoning commissioner in St. Charles County from 1998 to 2004.
Currently, Pat is the "Voice of the Football Indians," the public announcer at all home Wentzville Holt High School Football games. Pat concentrates in criminal defense, driving while intoxicated, traffic offenses and Will packages.
Area of Practice:
Education:
Undergraduate - University of Missouri, Bachelor of Science in Business Administration, 1990
Post graduate - Thomas M. Cooley, Juris Doctorate, December 1993, Valedictory Speaker, President; Student Bar Association
Admitted to Missouri Bar, April, 1994
Member:
Chamber of Commerce, St. Charles County, Missouri
Chamber of Commerce, Wentzville, Missouri
Chamber of Commerce, O'Fallon, Missouri
Chamber of Commerce, Warrenton, Missouri
Missouri Bar Association
St. Charles County Bar Association
Chairman, St. Charles County Planning and Zoning Commission 1998 to 2004
Other:
Judge, City of Moscow Mills, Missouri, Present
Judge, City of Hawk Point, Missouri, Present
Former Judge, City of Old Monroe, Missouri, 1997 to 2018